Get a glimpse of life on a working Klein Karoo farm and discover the fauna and flora and magical ambiance of this unique region
Prinspoort Klein Karoo Stay offers a choice of self-catering accommodation in two picturesque mountain units and a spacious farmhouse, each with its own distinct character. Nestled at the foothills of the Swartberg Mountain on a working almond, pecan, and sheep farm, about 45 km from Ladismith and just 25 km from the famous Route 62, these luxury guest cottages will give you a taste of farm life in the magical setting of the Klein Karoo.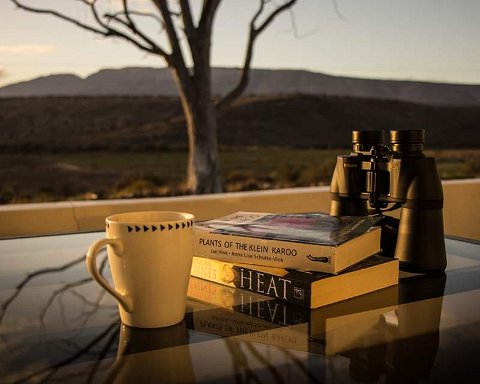 About The Farm
The pecan orchard on the farm was established in 2014 and delivered its first harvest of note in May 2021 while the first almond orchards were planted in 2017/18 and will only start producing in 2022. Prinspoort Farm is in the process of extending its mainly Meat Master/Damara flock of sheep and more lucerne lands have recently been established. The farm is fortunate to have an abundance of pure borehole water.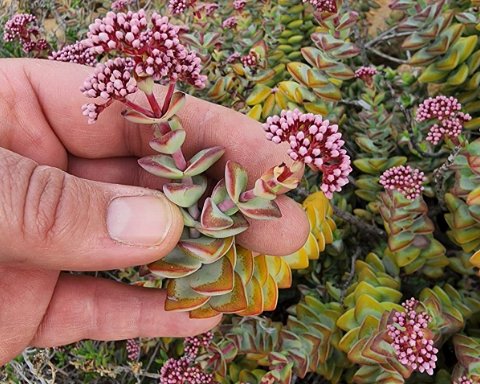 Connect with Nature
Guests at Prinspoort's self-catering accommodation have unlimited access to the fauna and flora of the Klein Karoo and several hiking trails, some of which are still in progress, offer them an intimate glimpse of this unique region with its dry riverbeds, valleys, age-old rock formations and wonderful succulents. Here you can listen to the silence all day long and be mesmerised by the star-studded sky at night.
Guest Reviews
Tranquil farmstay in the Klein Karoo

We stayed in a comfortable, spacious cottage with a lovely view. It had all the amenities and comforts of home in a beautiful setting in the Klein Karoo. I loved walking around on the farm to take photos of the beautiful flowers and interesting succulents. On arrival we were given a home baked loaf of bread with Ladismith cheese, butter and jam. We also enjoyed the complementary sherry! I... Read this review

A home from home

My friends and I went on a road trip and had heard about this wonderful place. It was definitely worth the trip! The cottages felt like home away from home. They are beautifully decorated, tasteful and comfortable. The attention to detail is astounding, there are even earbuds supplied. We felt pampered and special, from arrival to departure and went for walks, photographed the beauty of the Kleinkaroo and had... Read this review

Hilde Ross

Rustenburg

Fit for Royalty

Had the most amazing and relaxing experience! Me and my daughter felt like royalty!!!! Thank you to my mother and father for treating us like royalty ! Will definitely recommend for families and if you just need to rest !!!!!!!

Marike Carstens

Mountain bike heaven

We spent two nights here over the course of a week cycle trip through the Klein Karoo, and the location and service was excellent. Firewood was at hand and our host assisted with provisions including snacks which was amazing after a long, wet day on the bicycle. Can highly recommend for anyone cycling through

Gareth

Cape Town